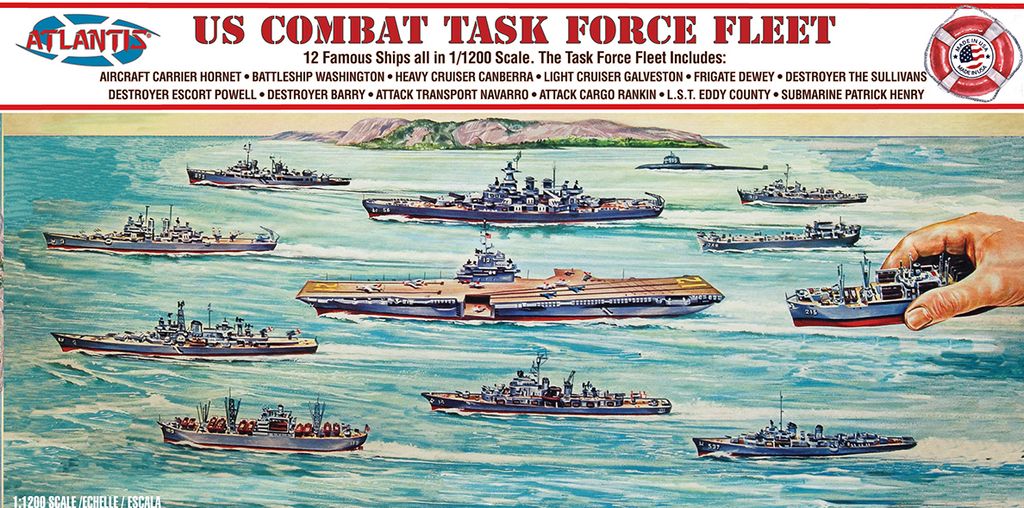 Atlantis 1/1200 US Combat Task Force Fleet (12 ships Included)
This is a 1/1200 scale set of highly detailed U.S. Navy ships.

Old Renwal tooling not seen in over 50 Years.

This set of 12 ships comes with decal sheet, detailed instructions and a printed sea-scape on the back of the box which can used to display the finished models.