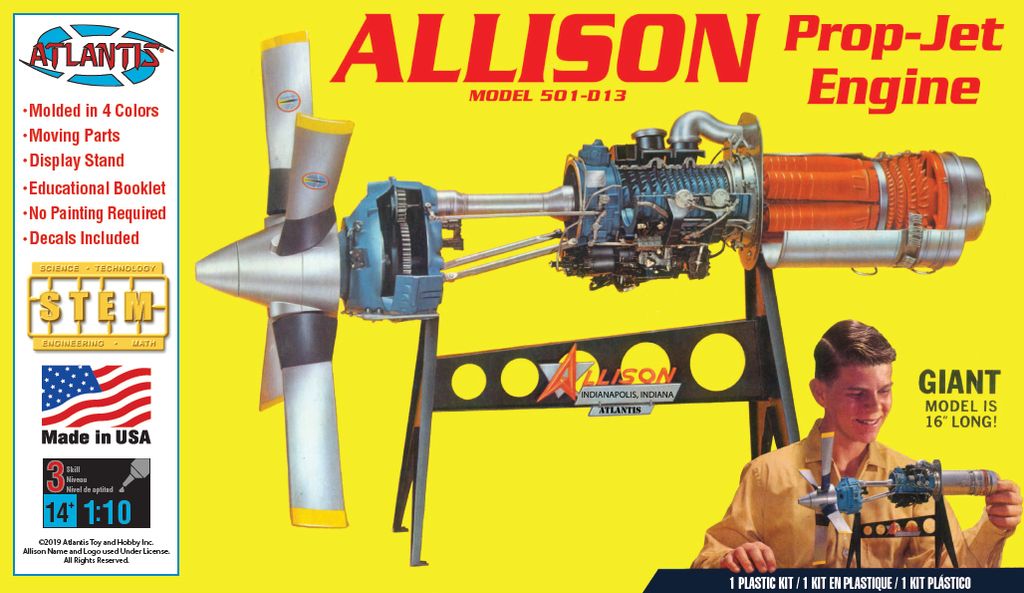 Atlantis 1/10 Allison Prop Jet 501-D13 Engine
Model of the Allison T56-A-1 turboprop engine that powers the Lockheed C-130 Hercules family of tactical transport aircraft, in 1/10 scale.

Includes a display stand.

This model is a handy educational aid for S.T.E.M. studies.

Former Revell tooling which has been acquired by Atlantis Models.

Made in the U.S.A.